100s of fleet owners chose AVLView for a reason…
It's more than just a simple route mapping or vehicle tracking…
AVLView is an all-in-one Fleet Automation System that tracks vehicles on the map, monitors fuel usage, helps cut losses in half, and increases fleet productivity. It provides instant alerts, provides maintenance updates, automates trip schedules, encourages green driving.
Please listen, what you need is an all-in-one fleet automation system to systematize operation, not just GPS tracking. Get AVLView system now, make real progress FAST.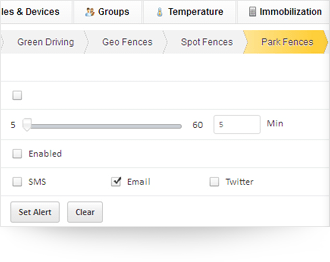 Park Fencing
Soon after a vehicle is parked, AVLView creates an automated surveillance fence. If the car moves beyond the virtual fence, you receive immediate SMS and/or email alerts.
Time-based fence activation
Tow alert
Custom based alert modes (SMS, Email, or Twitter)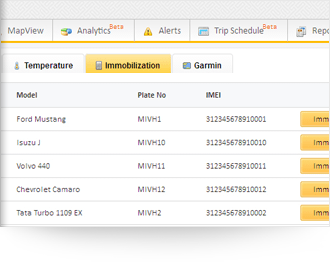 Immobilization
Every year, millions of vehicles are stolen. Whether it's a teenager looking for a joyride or professional burglars in search of valuable items, theft is a major concern for all vehicle owners. With immobilization, our prime anti-theft feature, you can stop a vehicle remotely. To prevent accidents, the system waits until the vehicle stops to immobilize it.
Spot your vehicle on the map and immobilize remotely
Allows for quick response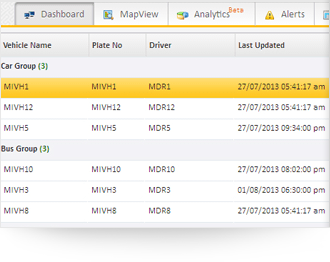 Driver Identification
Equip your drivers with unique identification devices like iButtons or RFid's and receive notifications if an unauthorized person swipes into the car.
Choose whether or not to make authorization mandatory
Up to 50 iButtons tags identified
Infinite iButtons for a single vehicle if authorization is not required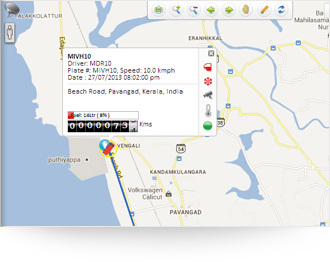 History
With AVLView, you can keep a history of your vehicles for up to 6 months, virtually following a vehicle's routes and stops.
Time based history
Animated history
Stop locations on map
Refuel and drain points on map