100s of fleet owners chose AVLView for a reason…
Vehicle tracking will save you tons of money. But it depends on the system you choose to work with.
65% of our clients have had once installed GPS tracking system by other service providers and failed. AVLView team helped them all to move from chaos to control. Do your research before making an investment decision. Know who you are dealing with.
Please listen, what you need is an all-in-one fleet automation system to systematize operation, not just GPS tracking. Get AVLView system now, make real progress FAST.
Things that matter…
How AVLView is different from other vehicle tracking vendors?
Low prices
to give you great value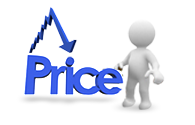 AVLView is offered at
the lowest prices with an excellent after sales support services. More value for your money, well spent.
Feature rich
with tools that 'wow' you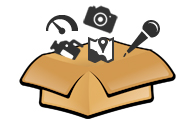 An amazing set of tools that gives you control of every aspect in fleet operation. It is easy to use, powerful and quick to set up.
Built for you,
to fuel your success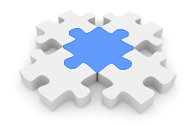 Built to serve companies of all sizes, this awesome tool is created to deliver what is needed to grow your business.
Clients trust us,
coz we are real people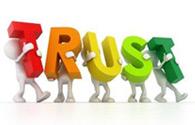 100s of companies placed their trust in us. That trust is passed on to our staff who then give it back to our clients, who then refer their friends to use our services.
Powerful & beautiful
app to regain control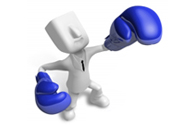 AVLView evokes a sense of serenity even in someone who uses it for the first time and can take managing fleet operation to the next level.
Fleet Operation
on Autopilot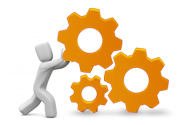 Automation leads to several benefits, including improved working conditions, productivity, client satisfaction, and client acquisition.
Now, they are happier than ever;

Partial list of our awesome clients who are convinced of the value.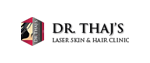 What our clients say…
Read how fleet automation helped achieve results for these clients.
"With a fleet of 15 vans, we were facing enormous challenges in dealing with fuel usage,
maintenance & repair costs affecting our overall market performance right from the bottom line.
Thanks to ICL & AVLView; their experience in fleet automation, mind blowing after-­sales service &
extensive training procedures helped Top Turf (Mauritius) to improve productivity & profitability by
identifying the least efficient vehicles/drivers."
– Mr. Jonathan Thomas,

Accounts Dept, Top Turf – Mauritius.



"Since the implementation of the system, I have better control on my fleet and I saved on my fuel consumption and overtime costs. The service offered by ICL is of high quality and the technical department intervene promptly in case of physical device intervention. At first I was sceptical but after the implementation I was happy about the investment."
– Mr. Frederick Madoo,

Director, Gourmet Emporium



"Neel Group of Companies has chosen the option of using the tracking system services offered by ICL in order to have an adequate control on our vehicles & drivers. It helps us to maximize the use of vehicles for better delivery and planning to efficiently serve our clients. It is a user friendly system which can be used to generate different daily reports."
– Mr. Tasleem Soobratty,

IT Manager, Neel Group of Companies



"Bit more relaxed in fleet operations these days. 'Trip Schedule' feature helped us tremendously to organize our day-to-day logistics delivery on time. Never thought a complicated technology like this is so easy to use."
– Sayyid Faizal,

GM, Thai Group of Companies



"Every single day when our vans leave currency chest, we used to be anxious till they reach destination. No longer are we, thanks to AVLView GPS tracking, now we can monitor our vans live all the way down."
– Security Manager,

Nationalized Bank.